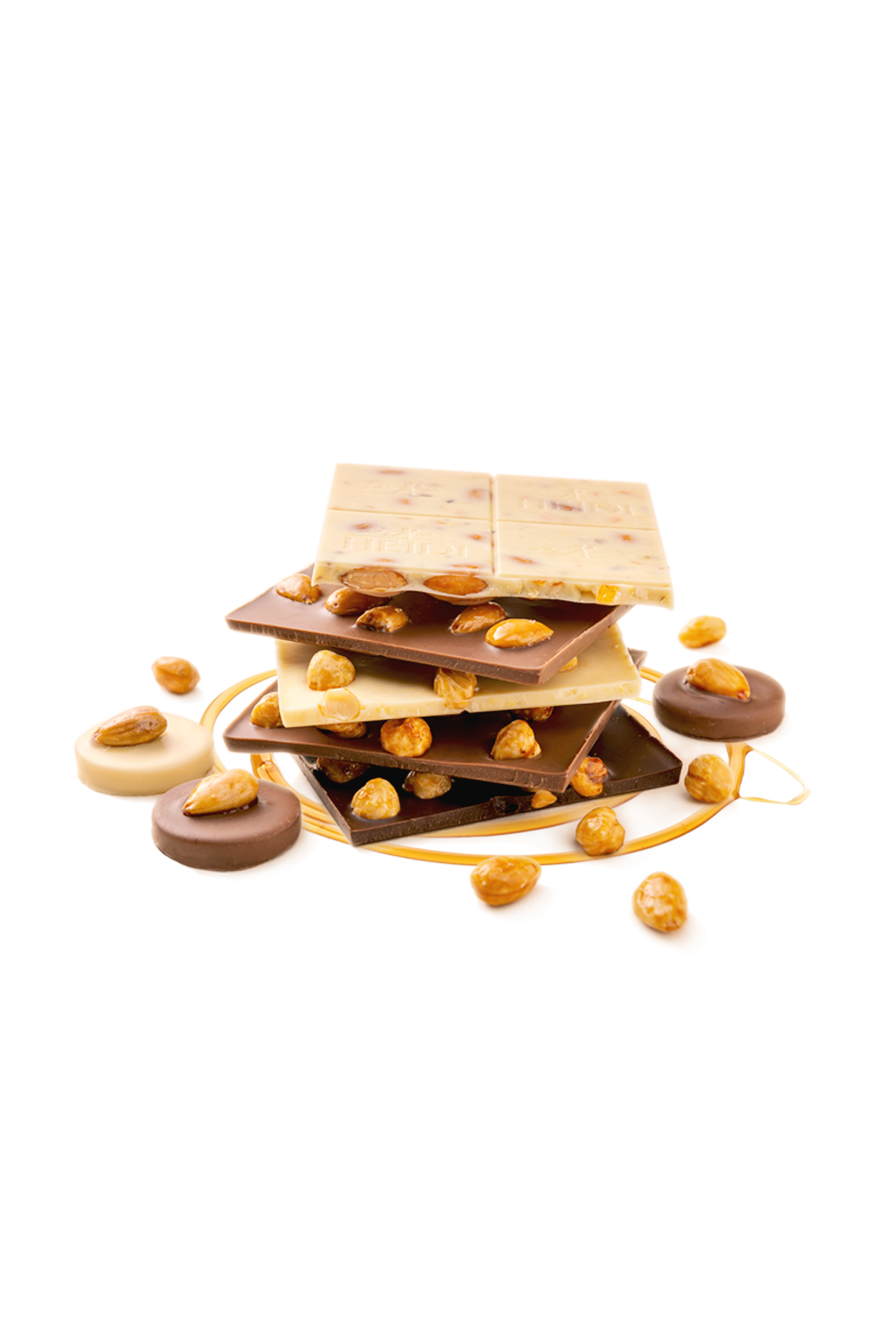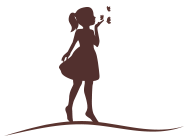 Visibly delicious chocolate compositions, crafted with artistry under high quality standards. We put our passion in every single piece of HEIDI chocolate and create moments of discovering something special in every bite.
The golden crunch is the ultimate HEIDI experience in a chocolate. Whole almonds, hazelnuts, pistachios and walnuts which are carefully selected, then perfectly roasted and hand- caramelized. Mmm...visibly delicious!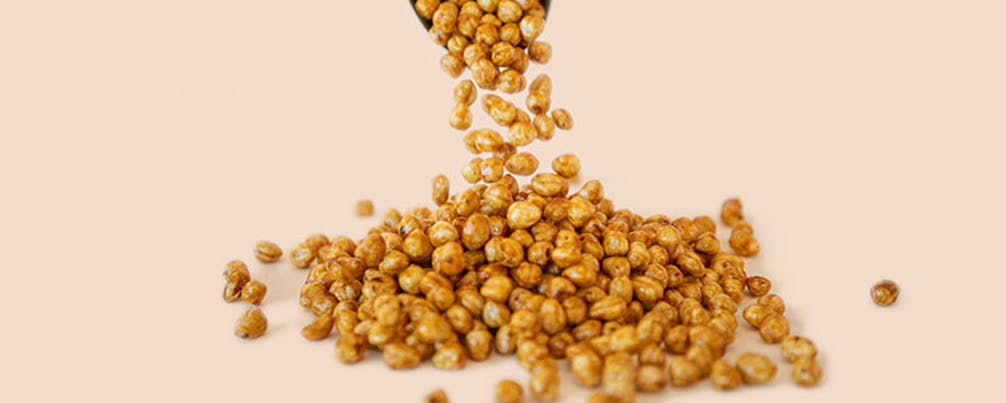 Our passionate chocolatiers have mastered the art of making this true delicacy with royal heritage in a crunchy layer of caramelized almond flakes, blended into delicious Dark-, Milk- or White Heidi chocolate.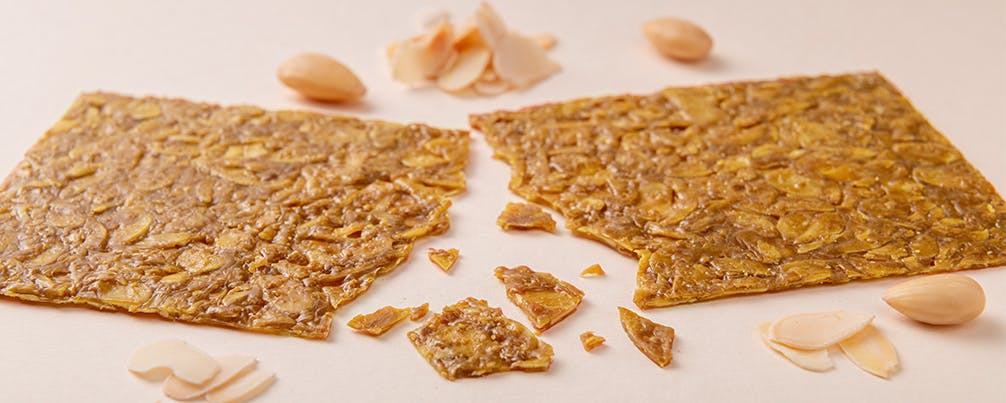 We treat every chocolate piece like a masterpiece and our dedication to craftsmanship is what makes HEIDI chocolate as unique as its consumers.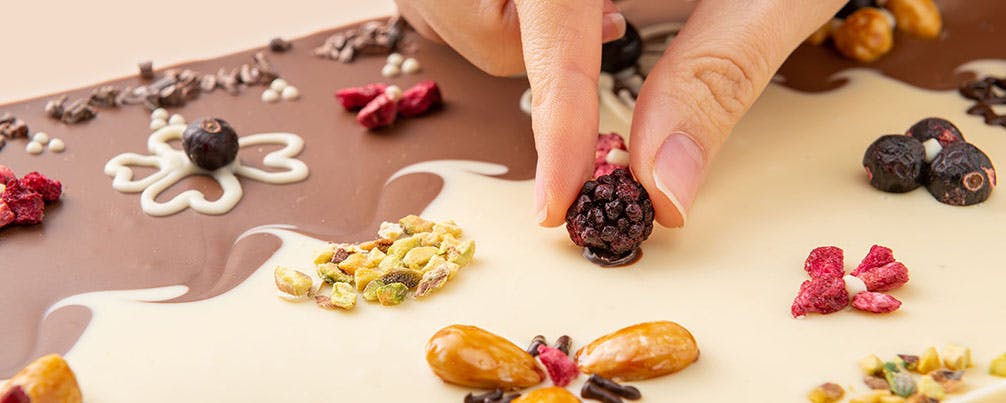 THIN & SMOOTH DARK CHOCOLATE
High-quality cocoa beans and a wide variety of ingredients deliver a unique balance of intense cocoa taste with fruity or spicy notes in a velvety-fine texture of perfectly thin dark chocolate.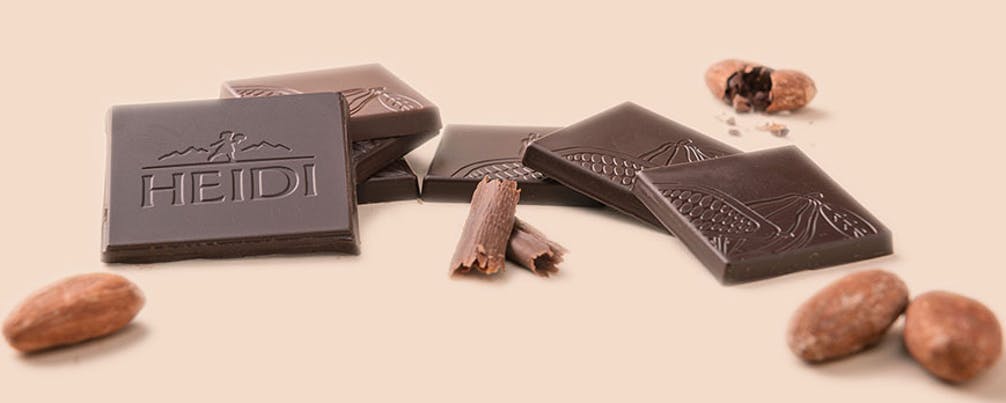 CAREFULLY SELECTED INGREDIENTS
From the pure cocoa to the fruity feast and the whole nuts, we carefully select our ingredients and combine them in unique recipes that deliver the perfect sensorial experience of texture, flavours and colours.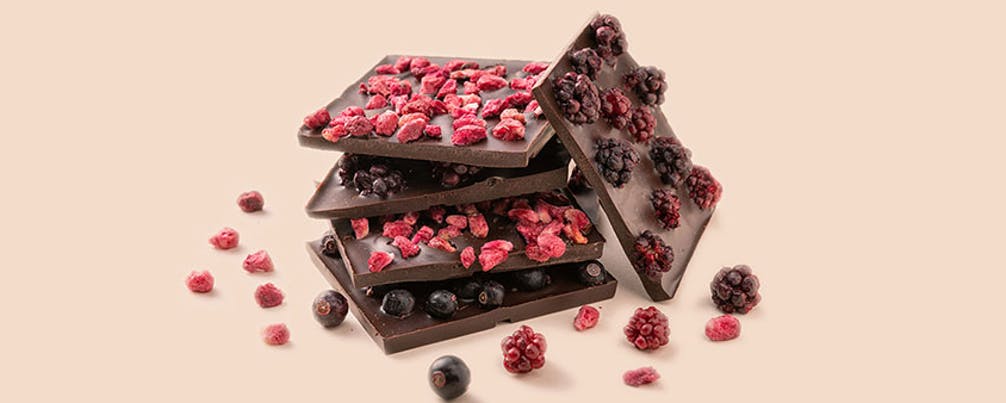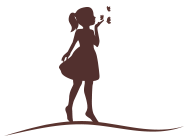 Naturalness - Craftsmanship - Curiosity - Positivity
We believe in...The inspiring wisdom of nature, The wondrous taste of natural ingredients, The passion and dedication of craftsmanship, The unexpected paths of curiosity, And the absolute beauty of staying positive!

Over 25 years ago a famous and passionate Swiss Chocolatier founded HEIDI by passing on the secret art of creating chocolate. The name of the company was inspired by the little girl of Johanna Spyri's story, who always saw the bright side of life. Today, HEIDI remains the chocolate that inspires with visibly delicious combinations and a strong positive message.